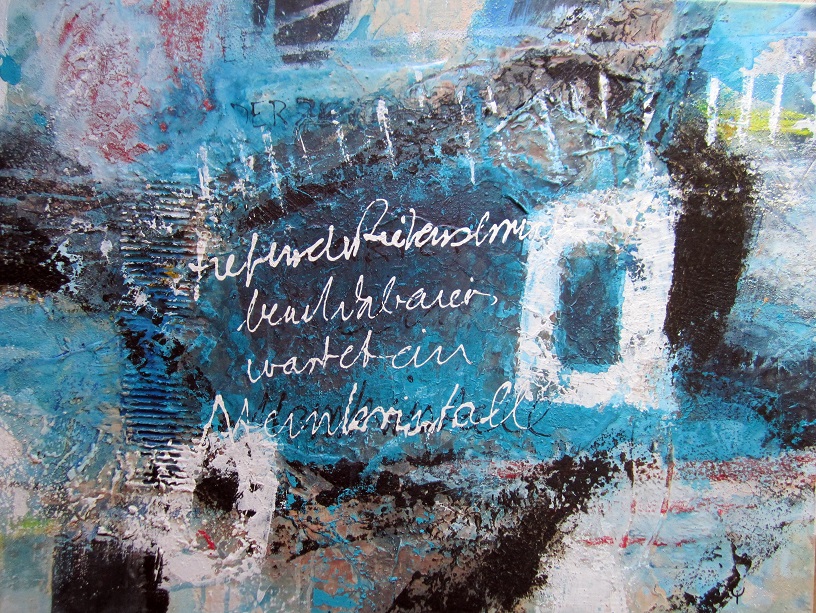 Paintings inspired by Poems of Paul Celan
Writing meant living, was homeland in the exile for Paul Celan and also Rose Ausländer. In his poems words found and invented depict realms of meaning and reflect moods – just like paintings try to convey and reveal an inner world.
Paul Celan's distinctive wording leaves traces in our brains, imprints our minds and engraves itself as color and material in my memory.